Romantic Paris
"Midnight in Paris" (2011) is a romantic comedy film, set in Paris, written and directed by Woody Allen. While on a trip to Paris with his fiancée's family, Gil, a writer finds himself mysteriously going back to the 1920's. He loves Paris and dreams of living in the city after getting married to his fiancée. Gil believes that the golden age of Paris was in the 204s and loves walking in the city.  While going back to the 20's, he meets his favorite artists : Hemingway, Picasso, Fitzgerald, Dali…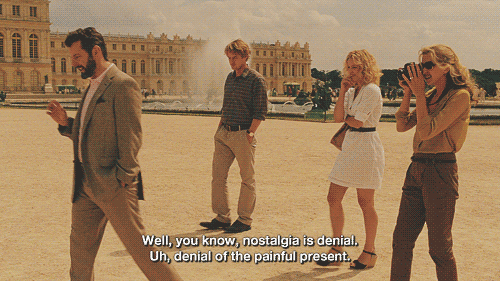 Some of the movie's spots :
St Etienne du Mont church, Where, willing to be alone, Gil take a breath of fresh air. The "magic" steps are to the side of the

church facing north. The church is where, Blaise Pascal, Jean Racine are buried. rue de la Montagne Sainte-Geneviève – Paris 5 – Metro : Cardinal Lemoine or Luxembourg
Hotel Le Bristol, John and Helen stay at the five star Hôtel Le Bristol in the 8th arrondissement of Paris. They are accompanied by their daughter Inez and her writer fiancé …        Hotel Le Bristol – 112 rue du Faubourg st Honoré – Paris 1st :  a luxurious Parisian hotel where Gil and Inez are staying. Metro stop : Miromesnil

Hotel Le Meurice, Gil, Inez, Paul and Nina enjoy a wine-tasting on a terrace of this hotel. – A five-star luxury hotel in Paris.  Overlooking the Tuileries. Among this hotel's guests : Queen Victoria, Alphonse XIII, the Shah of Iran, Tchaïkovshy, Pablo Picasso, Salvador Dali (Dali spent at least one month of each year at Le Meurice)…Le Meurice –  228 rue de Rivoli – Paris 1st
Restaurant Le Grand Véfour, 17 rue de Beaujolais (nearby the Palais Royal) – Metro stop : Bourse or Pyramides  : Where Gil and Inez dine with her parents. A restaurant with a impressive list of customers : Napoleon, Josephine,Colette,Victor Hugo,Jean Paul Sartre, Jean Cocteau…  

Place Vendome, Paris 1  – Metro stop : Tuileries : where Inez and her mother talk wedding rings in Chopard .
Restaurant Le Polidor, Where Gil meets and talks to Hemingway about his book. Le Polidor – 41 rue Monsieur le Prince – Paris 6 – Metro : Odéon –  Among Le Polidor's guests : Ernest Hemingway, Paul Verlaine, André Gide, James Joyce, Antonin Artaud, Jack Kerouac.
Restaurant Paul, When a coach and horses arrive to give Adriana her own trip back into the past. Some regulars at this restaurant : Yves Montand and Simone Signoret, who happened to live in an apartment above the restaurant. Restaurant Paul – rue Henri Robert, Place Dauphine – Paris 1st (at the opposite end of the Ile de la Cité – Metro : Pont Neuf – 
Rodin Museum, Where Paul contradicts the guide about the women Rodin was involved with.    Musée Rodin – Hotel Biron 79 rue de Varenne – Paris 7 – Metro stop : Varenne.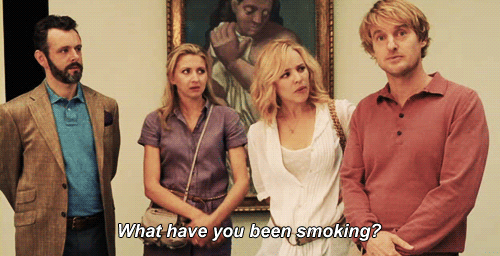 Orangerie Museum, Place de la Concorde – Paris 1 – Metro Concorde – Some of Monet's pictures are displayed there with works by Paul cézanne, Henri Matisse, Renoir and others.
Quai de Bourbon on the western tip of the Saint Louis island – Metro Pont Marie. Gil goes to a party with Cole Porter playing piano, Scott and Zelda Fitzgerald.
27, rue de Fleurus – Paris 6 – Metro Saint Placide – Where Gil meets Pablo Picasso his his current mistress Adriana (Marion Cotillard)

Montmartre : rue du Chevalier de la Barre and rue Lamarck – Metro : Anvers or Lamark Caulaincourt

Parc Jean XXIII, Ile de la Cité – Paris 1er  (behind Notre Dame) – Metro stop : Saint Michel or La Cité – Where Adriana's journal is read to Gil.
Maison Deyrolle, 46 rue du Bac – Paris – Metro : rue du Bac – Where the Surrealist wedding party takes place.
Maxim's 3 rue Royale – Metro Concorde
L'Ile de France, 59, Quai de la Tournelle – Where Gil goes after finally splitting with Inez.
Shakespeare and Company, 37, rue de la Bucherie – Paris 5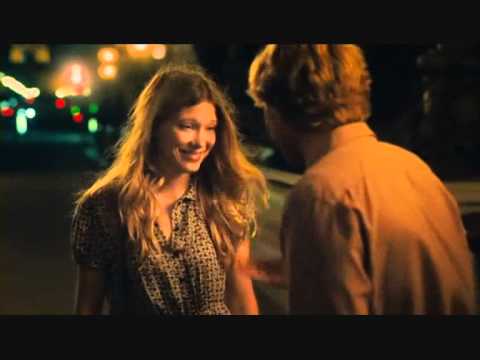 Midnight in Paris (In French : "Minuit à Paris") – 2011 – Directed by Woody Allen – with Owen Wilson, Marion Cotillard, Léa Seydoux, Rachel McAdams, Tom Hiddlestrn, Alison Pill, Kathy Bates, Corey Stoll, Adien Brody, Olivier Rabourdin, Kurt Fuller
Let Paris become "your Paris", the time of your stay !
Visit Paris, with Ann Jeanne in Paris, native Parisian : 
You'd like to feel like a local and having a tour in a Paris neighborhood, but you don't feel having a tour with a group ?

You'd like to discover Paris off the beaten path and get a real feel of an authentic Paris ?

You'd like to see Paris in another perspective and to know more about Paris and Parisians?
WELCOME !
I'd be delighted to welcome you and show you "my" Paris. And Paris will become "your" city too 🙂

The tours are private (with you only or you and the person you choose), at your pace. 

For more details : The tours – Booking and Pricing
Feel free to contact me