WHY AJIP ?… AJIP is based on my vision and thoughts about travelling
VISITING A CITY DIFFERENTLY
Some of us want to visit a city, a country differently, with more freedom, more intimately
There is numerous tour operators and tour guides, welcoming, knowledgable and ready to show you wonderfully the city of light.
But… some of us, alike me, don't especially like following a group, even a small one. Some of us don't wish to visit a city with people of their own culture and country ! Alike me  
(Please read my short biography)
The occasions that I "use" the services of a tour guide are quite rare, either in Paris or abroad. But it's most often when I am visiting an exhibition and  when I want to know more from an expert, about an artist and his work, or about a very specific subject.  Otherwise I always choose to refer to the locals I meet on the place or to books either at home before a trip or within my stay !
Some of us want to really breathe a place, take the time to feel the atmosphere and stop whenever they want
This is one of the main reason for which I founded Ann Jeanne in Paris :
I wanted to offer something different from what existed already, more intimate, more friendly, less touristy, more focused on the interaction with another culture
And I chose the name of my activity, "AJIP, a friend in Paris", long before founding it, a name which says it all : "A Friend In Paris" . It points out what I really want to offer to my clients.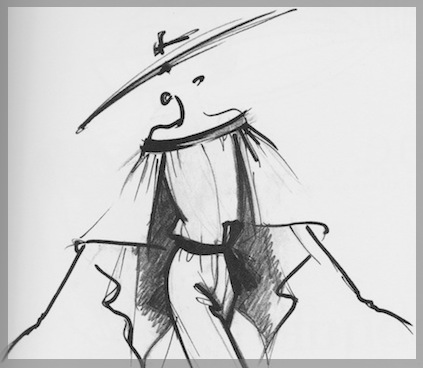 Of course, There is no wrong in travelling with a group and a tour guide !! I just mean that it doesn't suit everybody's personality and wishes. If you're happy, travelling with a group, this is great and perfect !!
——————————–
YES…..I HAVE BECOME A "SCARCE RESOURCE" !!
I AM A NATIVE PARISIAN, BORN AND RAISED in Paris, so were my parents
(Please read my short biography)
Yes….through the last decades I have become progressively a "scarce resource".  I had noticed that very few Parisians were offering their services to visitors to Paris. Probably partly because fewer and fewer Paris inhabitants were born in Paris (as far as I know, less than 30% of Paris inhabitants were born in Paris) and the number of families who have been living in Paris through several generations is even lower.
So yes, I am a scarce resource (!!) and I thought that some of you might be interested in who I am and what I can offer !
(Please read my short biography)
——————————–
I AM A NATIVE PARISIAN… but IS BEING A NATIVE SO MUCH IMPORTANT ?
Actually, I truly think that being a native isn't the point. Being native doesn't mean that much (!)… Some Parisians are dreaming of moving far from Paris (Yes ! it happens… ! Not all Parisians love Paris… and there are even French people from all over France who wouldn't want to live in Paris whatever they are offered …).
Many are living in Paris for "job reasons"… And thus, Paris isn't under their skin nor their cup of tea…
So in my opinion, being a native or not, is not the point
——————————–
WHAT's MORE IMPORTANT

( in my humble opinion !) :
Paris is not a city I discovered while visiting it, it's the city I live in. I even "live and feel my city", everyday of my life.
(Please read my short biography)
I have known Paris as a child, as an adult, as a pupil, as a student, as business woman, as a single, as a friend, as a married woman, as a mother of a baby, then as a mother of a teen. I have lived in different parts of the city:
in the southern part of Paris, in the northern part of Paris, in the western part of Paris, I have observed and seen the changing of a city. Each neighborhood has changed in a different way, through the last decades.
Paris is not a city I have visited, Paris is a part of me. A city I love and that I've got "under my skin". This is not that I know its culture, it's just my culture and my family's culture. And the French and Parisian culture is alive and dynamic, it has changed along the years too ! 
My vision and experience of the city, this is what I offer and what I am willing to share with my clients : an intimate view of the city, focused on its culture and more widely on French culture, and a time focused on our conversation and exchanges. No lecture.
Not in an academic way,  not as a teacher , not as a lecturer, not even as a tour guide. This isn't my goal.
(Please read my short biography)
This doesn't mean that visiting Paris with a tour guide is not a great way to visit a city. Of course ! There are great tour guides. This is just a different way to understand and feel the city.
In addition to our walks, I often happen to suggest you, tour guides, experts in a subject when you're looking for something very specific you're interested in. 
——————————–
WHAT MAKES our TRAVEL WHAT IT WILL BE… in my humble opinion… (!!)
I truly think that, what determines "what our stay in another country will be", is not really "why or how you travel" (unlike what I read in an article written by a tour operator… Sorry I don't remember who wrote this article)
In my opinion, what determines our stay abroad goes beyond the "why" and "how"
I believe that it will be more related to "who we are", it will be more related to "our personality", what we like or don't like in life. The "Who we are" will make us choose the kind of trip and stay we want. The "Who we are", will determine the "why" and the "how" we travel, what we're expecting our stay to be. Although I must admit there may be an interaction between our personality and our travels. But in my opinion, it's not so obvious..
By the "who we are", our vision of "what travelling is", will be different…
And it reminds me of Marcel Proust quote : "The real voyage of discovery consists not in seeking new landscapes, but in having new eyes." 
Yes I would go so far as to say that travelling is not even a question of moving from one place to another. We can capture so many things and ideas even round the corner of our streets with new eyes… or in Paris …
And I believe that it's possible to circle the globe several times and finally without much changes !
——————————–
My private walks : a DIFFERENT WAY to travel.

 Aren't people

and in our case,

Parisian people, the country's culture carriers ?
I truly think that visiting and/or staying in a city with or without a group of people of your own culture and language,  makes your travel and stay very different. And this is another reason for which I founded AJIP ( = Ann Jeanne in Paris, a friend in Paris)
I wouldn't say that one way of travelling (with a group or without) is better than the other, but in any case, your stay and visit will be at least slightly different. 
And this is why I founded AJIP (Please read my short biography) :  to offer an alternative to the guided tours  and to the tour operators offer. My goal was to offer an opportunity of a cross cultural experience, a time of immersion in a different culture. Yes… Aren't people the country's culture carriers ?
However, I believe that the priority is making your stay as enjoyable as possible, and looking like what you wish and what you're expecting it to be. With or without a group !
——————————–
My private walks : it doesn't mean RANDOM STROLLS THROUGH THE CITY…. ? NOOOO !
Sharing my vision and experience of Paris, doesn't mean that we'll simply wander around randomly through the city !
Previously, I thoroughly study itineraries in neighborhoods I know intimately and love best. Then I use these itineraries as a basic frame to build your own itineraries so as to answer your wishes and interests
Before any walk in the different neighborhoods I know best, I stroll the places and studied them to go beyond what I already know and beyond what I've already experienced. Even in the places like the Latin Quarter where I've spent years at the Sorbonne University, even in Montparnasse where I've spent my secondary school years and so on.
(Please read my short biography)
——————————–
FOOD TOUR, ART TOUR, PASTRY TOUR…. Noooo !
There are many wonderful "Food tours", "Pastry tours" and other nice tours that are offered by tour operators, but this isn't what I am offering
The AJIP day walks I design for you, are based on the itineraries I've already worked on (The itineraries) . Your private walks with me are usually preceded by exchanges through emails so as to help me find out what would suit your wishes best (which neighborhood,  what we'll focus on, how much walk you'd like, what your interests are… ). Then I submit to you some proposals of itineraries or a plan of your several days stay.
However, when we're on the place, there is always som room for improvisation (!), and you are free to stop when and where you wish to, to pop  in a shop, to take photo, to discuss… My clients (alike me when I'm abroad) are generally waiting for an exchange and discussion. They want to experience the city, and in addition, to get some tips and addresses. And this is AJIP's goal ! 
——————————–
WHAT OTHER SERVICES do I offer ?
My services : Private walks // Help to plan your stay // Photos and videos on Ann Jeanne in Paris FB page // articles on afriendinparis.com // More videos on my Patreon // Outdoor photo shoots // Photos on sale //  CONTACT
My services are

not just private walks.

 
My other services are : 
Help to plan your stay : 

Before you're coming to the city of light,  can help you plan your stay in Paris

Your booking

comes with tips and suggestions based on my Paris'life. And I like to make suggestions that go beyond what you may already had in mind. Yes… Some guide books may be great !…  yes, but…..
I noticed that almost all the touristic guide books suggest the "old same addresses" of cafés and shops. The "same old streets" (! I don't mean "old historic streets", but I mean a limited number of streets which have been mentioned  for ages in all the guide books !). So as a result, there are some cafés where you're sure to meet mostly people of your own country, and no Parisians or almost none. They're mentioned in EVERY single guided book (… or almost… !I checked it… !). Yes they are… I am thinking of this café on Ile saint Louis which has become a touristy spot more than a Paris café, this old shop in the 1st arrondissement which has finally lost its original meaning, and this new touristic shop where only a very few Parisians only go and many more !
Of course  I'll never exclude our icons !
The icons, like the Eiffel Tower, Angelina, Le Flore, a cruise on the river and many more emblematic places… As unmissable as timeless. Truly enjoyable wether you're French or not, wether you're Parisian or not. They are beyond the "touristy register" (!!)
But I will probably suggest other cafés than those listed in all guided books. I'll suggest you places you may not have heard or read about in guide books and nevertheless unique and very Parisians.
I will suggest you this wonderful pastry shop owned and run by the former pastry chef of a great Parisian restaurant (his shop is tiny and his pastries look like jewels and are …!), I'll suggest you to get what in my opinion is the best "flan parisien" ( this iconic Paris pastry that you will find in a small boulangerie in the heart of Paris and never mentioned in any touristic guide books … Maybe because the opening times are a bit special… ! This flan, in my opinion is just to die for… !), I will take you to the oldest Paris cobblestone  if you wish to (not mentioned in guide book although it's more than 2000 years old), I will mention how to get an hairstyle while enjoying the view of the Eiffel Tower.
I'll take you right to the real exact center of the city, where Paris started as a city when it wasn't called Paris yet (no, the centre of Paris isn't in front of Notre Dame). You want  to get a hat ? I'll suggest a place where you'll be able to get your custom hat, before flying back home, I'll suggest you (or will take you) to very simple meal in a wonderful medieval setting (the most simple and peaceful place. Not a restaurant, too simple to be a restaurant) I will mention our favorite beauty brands and products and where to get them. You're artist ? I may be able to organise for you a day of drawing, in the authentic wonderful old workshop where Modigliani was working  Also, this wonderful 19th century setting where having a drink is mesmerizing (and I have never seen it listed in any touristic guide books…). And many more tips and suggestions.
I am currently getting a small booklet ready. It will list addresses I like and cherish. It would come with your booking of a day walk with me (sent by postal mail, to your home before you come). Exclusively reserved for my clients !
Books suggestions :

 

French culture through French literature.

Numerous English speaking authors have honored Paris writing books about the city of light. And this is great.
However I'll always suggest you books written by French authors. Literature is culture ! French literature is French culture ! Because, once again, my true belief is that people are culture carriers and getting to reading French literature is a great way to get to know more about the culture and in a more intimate way. A great way to understand and feel the culture.
We've got great French authors who, through their books will immerse you in what French culture and more specifically Paris culture are.
Same for French cinema or French songs and music
We've got the wonderful Edith Piaf, Charles Aznavour, Maurice Chevalier and Michel Sardou. Nevertheless, if you've interested in French songs, I will be glad to make some suggestions of songs and singers. Same for Cinema ! 
Suggestions of cookbooks !
I like to use recipes created and written by the chiefs who are from the country where the recipe come from ! 
Of course there are  many famous English speaking cooks and chefs  who published cookbooks of French recipes.  Nevertheless  I will always encourage you to refer to French cookbooks (those which have an english translated version).
It seems to me so more logical and obvious! Hope you won't mind my telling you that ! Myself, I always choose to refer to an english cookbook when I want to cook an English recipe or an American cookbook when I want to make an American, an Italian cookbook when I plan to cook an Italian recipe !
My videos, my photos, and articles (on Facebook and here, on this website)

 – On FB : more than 16500 subscribers ! Thanks to you ! Merci
You may already know my photos and videos and I'm so pleased when you tell me that I make you feel like you're there. Some of you told me that my posts brighten their days… I am so grateful. And so grateful and glad that you're following my Facebook posts. Some of you have been following my page since 2014. From no followers at the start, AJIP FB page has now reached more than 16500 subscribers. Thanks to you. And thanks to your likes and more especially thanks to all your shares. Thank you.
– MORE VIDEOS that will take you TO PARIS even if you're not there
Whilst supporting AJIP on my Patreon, you'll get more and longer videos that will take you through Paris as if you were there, on foot, by bus, on boat, day or night …  ! My Patreon
You'll even be able to get your own videos, choosing exactly where you choose to go. My Patreon
–  PHOTOS on sale
Some of you sent me PM about getting some of my photos. A few of my photos will be on sale soon. Sent right from Paris to you… Please stay tuned.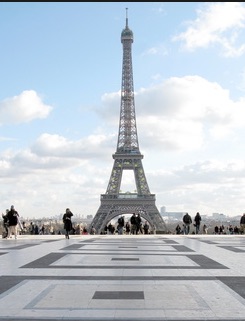 ©2015 – Ann Jeanne, A Friend in Paris / All Rights Reserved
All photographs and text ©Ann Jeanne in Paris. Please do not reuse or copy without express written permission from the author.